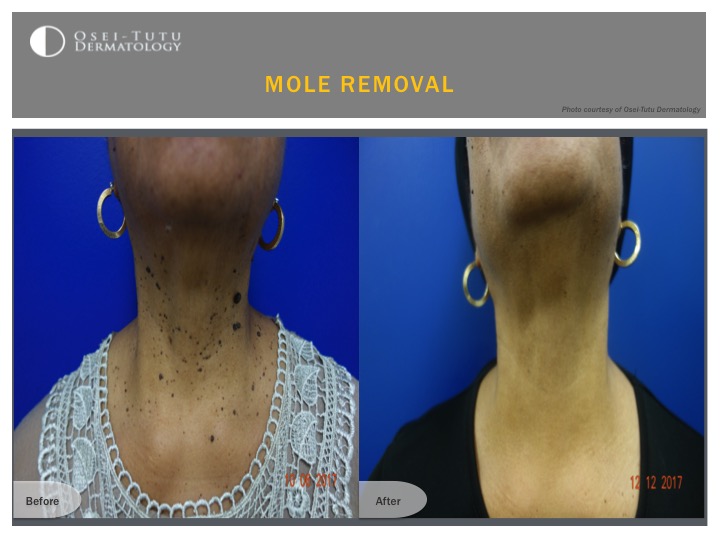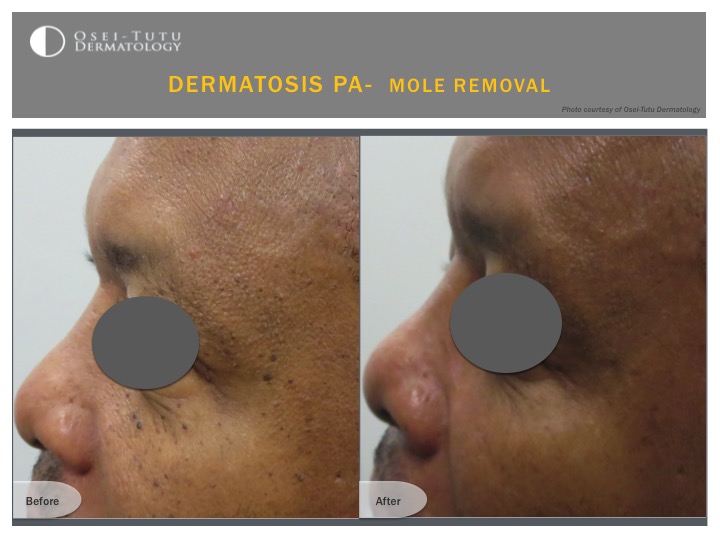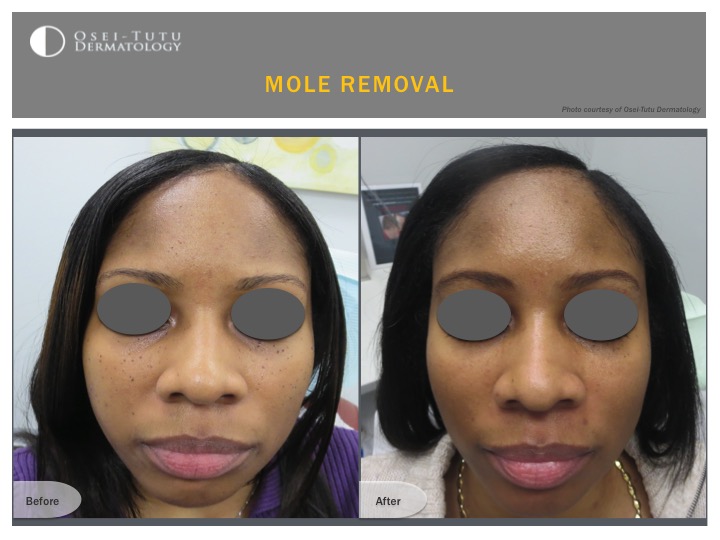 Dermatosis Papulosa Nigra (DPNs) are asymptomatic non-cancerous small dark bumps occurring on the face, neck, chest, and or back.
They can be removed by using electrodesiccation, leaving behind more youthful even complexion.
During the electrodesiccation procedure, the treatment area is numbed with a topical anesthetic and the device "dries up" each mole using electric current. The moles then fall off over the subsequent 1-2 weeks.